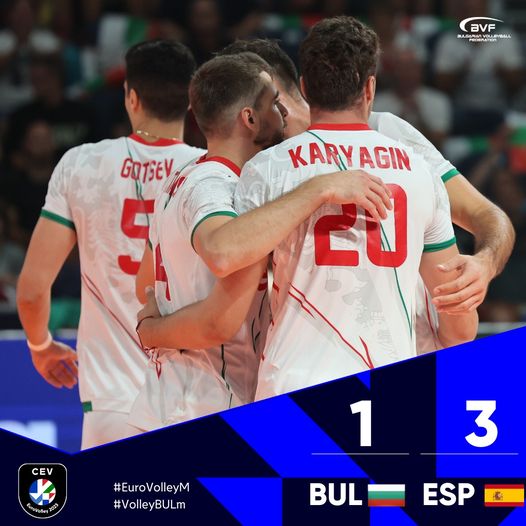 Varna, Bulgaria: The European Men's Volleyball Championship will take place from August 28 to September 16. Bulgaria is co-hosting Italy, the Republic of Northern Macedonia and Israel, with the meetings in Varna taking place between August 29 and September 11.
Bulgaria is in Group B along with the teams of Spain, Slovenia, Ukraine, Finland and Croatia. Bulgaria lost in its first match against Spain on August 29.
The following games of the Bulgarian national team of the group stage are: against Finland on August 31, against Ukraine on September 2, against Croatia on September 3 and against Slovenia on September 5.
The 33rd edition of the Men's European Volleyball Championship, organized by Europe's governing volleyball body, CEV, is the 2023 Men's European Volleyball Championship. For the third time, EuroVolley will be held in four countries – Italy, Bulgaria, North Macedonia, and Israel.
The top three teams of the tournament will qualify for the 2025 FIVB Volleyball Men's World Championship as the CEV representative, except Italy, who has already qualified as the defending world champions.
Bulgaria failed to achieve victory against Spain and lost 1:3 games in its first match of the European Volleyball Championship in Varna. Before the match, Minister of Youth and Sports Dimitar Iliev addressed the Bulgarian National volleyball team minutes before their first European Championship match against Spain.
Iliev also expressed gratitude to the President of the Bulgarian Volleyball Federation, Lubomir Ganev, for the excellent organization of the prestigious sporting event on August 29, 2023.
Today, Bulgaria is set to face Finland, where the Bulgarian Volleyball players will give their best to gain victory after facing one defeat from Spain.
On the second day of the European Championship for Men in Varna, two matches took place between Slovenia-Ukraine and Finland-Croatia. Finland defeated Croatia by 3-0, and Slovenia defeated Ukraine with 3:1.