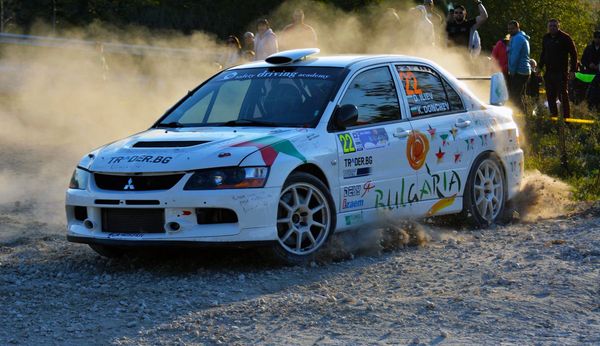 Dryanovo, Bulgaria: From 1 to September 3, Veliko Tarnovo welcomes the 52nd edition of Rally Bulgaria. The race route is 150 race kilometres long, which will be divided into 13 completely new and unknown absolutely all speed intervals.
The organization is also included in the Municipality of Dryanovo since three of the sections are on the territory of Dryanovo. On September 2, the cars will race on the Dryanovo Rally Sprint course and will also pass through the villages of Ganchovets and Kereka.
Rally Bulgaria is one of the most prestigious international rally events in Bulgaria. It is part of the FIA European Rally Trophy and attracts many crews from all over Europe. There will also be at least three foreign crews, including former WRC3 World Champion Simone Tempestini.
The ceremonial start will be at 8:30 pm on September 1 (Friday) at Tsar Assen I Square in Veliko Tarnovo, in front of Tsarevets Fortress. The actual part of the race will begin at 10:00 the next day, with the first of a total of three crossings on the long 9.75-kilometre stretch – Kilifarevo, which is with the village of Ganchovets.
At 10:30 am is the first passing of the Dryanovo section (14.24 km), and both routes will be repeated at 11:40 and 12:10 pm before the lunch service in the town of Dryanovo. Then, the cars will be parked in front of the Municipality of Dryanovo, and the spectators will have the opportunity to view the cars and meet the crews.