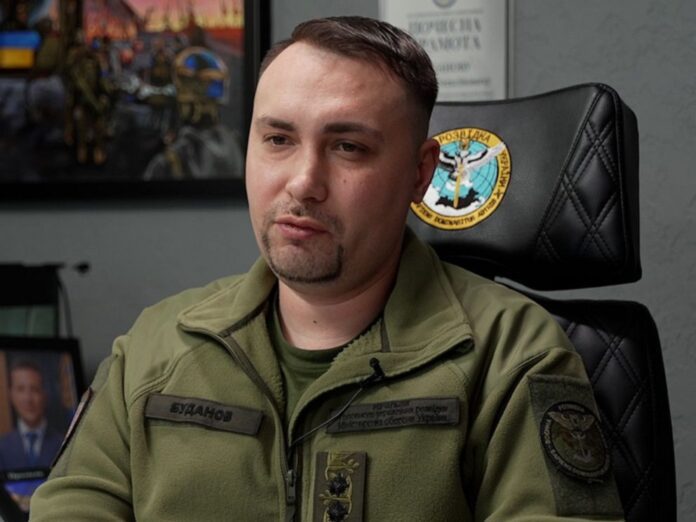 Sofia, Bulgaria: Kyrylo Budanov, Ukrainian military leader and former chief of the Main Directorate of Intelligence of the Ministry of Defense of Ukraine since August 2020, appreciated Bulgaria for the assistance provided by Bulgaria since Russia launched its full-scale invasion in February 2024.
He stated that Bulgaria has provided Ukraine with a significant amount of weapons, but the main thing is that Sofia is increasing the production of new ammunition.
On February 23, 2023, when the Russian invasion was about to make its first anniversary, Bulgaria announced the resume of the Kostenets firearms factory after 35 years. The factory located in the town of Kostenets produced 122 mm explosive shells during the Soviet Era.
🇺🇦🔉 Your country has provided us with a significant amount of weapons, but the main thing is that it is increasing the production of new ammunition.
Ukraine will always remember and be grateful for the help that 🇧🇬 Bulgaria and its leadership gave us, – Gen. Budanov pic.twitter.com/OhV7bcV4PE

— Voices of the Army 🇺🇦🔊 (@SmartUACat) August 6, 2023
Ukraine has keenly demanded arms and ammunition from Bulgaria as the country holds a significant amount of Soviet-era weapons crucial for the Ukrainian counter-offensive.
Since the invasion began, several types of Western equipment have been sent to Ukraine but didn't prove effective in the war due to the Ukrainian military's lack of knowledge and skills.
But Ukrainians are more effective with Soviet arms on the battlefield. That's why the Western countries and NATO keeps pressurizing Bulgaria to send Soviet-era weapons to Ukraine in exchange for modern NATO and American equipment.
Despite Bulgaria refused to send heavy weapons and long-range weapons to Ukraine, the country has provided sophisticated amounts of small arms and ammunition worth billions of dollars.
President Radev refused to send heavy weapons or long-range missiles to Ukraine to prevent the escalation of the conflict. He stated that sending weapons to Ukraine will provide no benefit rather than escalating the conflict.
The second reason he gave for not heavily equipping Ukraine is to prevent Bulgaria from running out of weapons. He commented that if they provided the weapons to Ukraine, Bulgaria would be defenceless if a war broke out between Russia and NATO.
That's why he refused to send heavy weaponry to Ukraine but provided every possible help to Ukraine, such as military vests, medical equipment and other necessary accessories during the war.
Additionally, Bulgaria also provided the Ukrainian military with medical equipment, which helped them to save the lives of numerous wounded soldiers.
General Budanov thanked Bulgaria for all the assistance provided to Ukraine. He emphasizes that Ukraine will never forget and be grateful for the help Bulgaria and its leadership provided to Ukraine during the crisis.