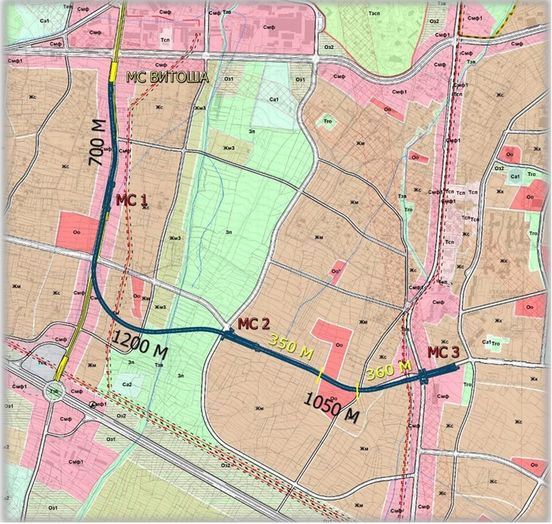 Sofia, Bulgaria: Yordanka Fandakova, mayor of Sofia, informed through her social media account that a preliminary draft of the plan for the expansion of the metro in the district has been accepted.
The 3 km extension begins from the existing Vitosha metro station, then continues along Blvd. "Cherni Vrah", as the first new station will be between the street. "prof. Marin Goleminov" and the street. Dimitar Manchev.
The second new station will be the square Vitosha – to the street "Prof. Georgi Manev " and St. "Stefan Savov", and the third at the intersection of Boulevard. "Simeonovsko Shose" and street prof. Ivan Stranski in the "Studentski" district.
She stated that this expansion of the Second subway line is significant for the improvement and rapid transport service of some of the southern neighbourhoods. Acceptance of the PUP project is the first step in reserving the lands needed for construction.
Following are the facts Mayor Fandakova emphasised about the extension project
The first is constructing a new station in "Obela" – with readiness to start.

The second is for a 2 km extension through Lyulin to the Oklovorast Road – also fully completed plans.

The third project is for a 2 km extension from the Business Park in "Mladost" 4 to the Ring Road – with a ready concept design and plan study.

The fourth is 3 km through the quarter. Vitosha to Studentski district – with a detailed plan in the process of preparation.
The residents of Sofia shared their reviews about efforts made by Mayor Yordanka Fandakova. They appreciated the actions she took for the development of Sofia. The extension will save time and comfort the and safe travels to the residents of Sofia.