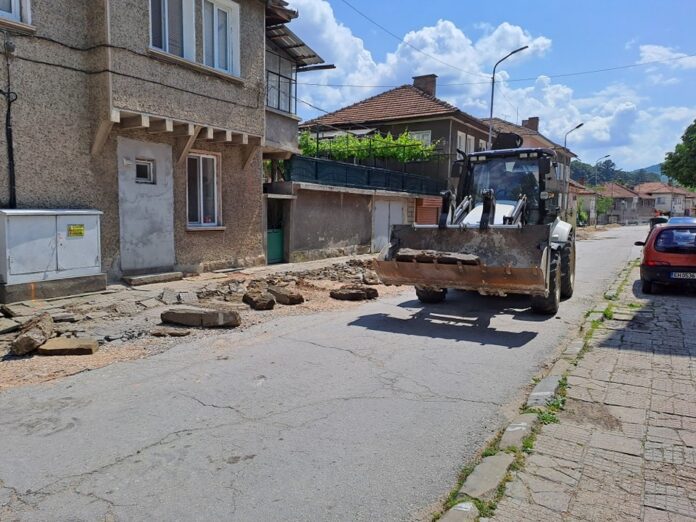 The Municipality of Dryanovo is actively working on the implementation of the repair activities planned for the year. Repair work is progressing on a number of projects designed to be completed this year.
The laying of the new road flooring in the residential area has begun along the sidewalks. With this, the entire street network in the neighbourhood will be completely renovated in just two years.
The replacement of the plumbing on Bacho Kiro Street is almost complete, and the removal of the old curbs has already begun. New asphalt flooring and renovation of sidewalks in the section of the intersection with St. "Pancho Cherkovski" (Old Street) to the junction with St. "Captain Raicho".
The long-awaited reconstruction of the street has also begun. Matthew the Preobrazhensky. Within days, the work on the sidewalk in the Boyuv Dam neighbourhood, leading to the residential areas "Apriltsi" and "Success", will be completed. Repair of the sidewalk on the other side is also to be done.
The project for "Construction of a leading water pipeline of the district is being implemented. Marcha and the village of Krancha in Dryanovo municipality", which has a total length of 1,623 km. and will permanently solve the long-standing problem of water supply in this part of the municipality.
The pool dressing rooms at the Lokomotiv Sports Complex already have a new roof. After the renovation and repair of the top of the Culture House last year, the space north of the building is now being worked on. Reconstruction of the municipal road GAB 3118 to the village of Kumanite is also underway.
The asphalting of streets in the village of Yantra and the town of Radancheto has been completed. The same activity is to be carried out in the town of Kereka. Work on the repair of the parking lot next to the Post Station will also begin soon.
A contract was also signed for the implementation of the project "Replacement of sports flooring of a basketball court at the Lokomotiv Sports Complex – city, Dryanovo".