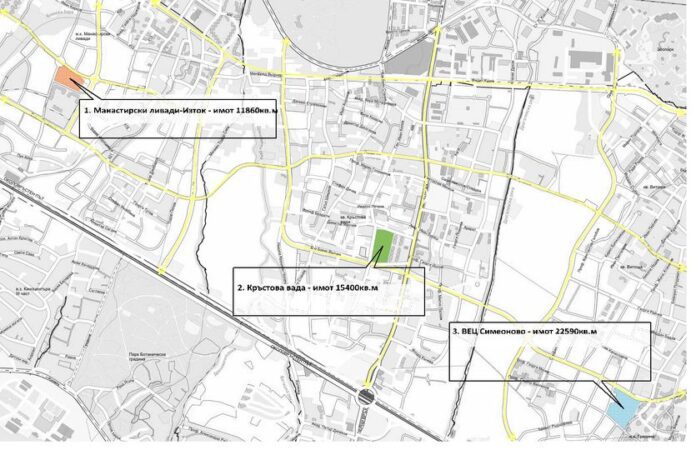 Sofia, Bulgaria: Yordanka Fandakova, mayor of Sofia, informed through her official Facebook account that new kindergarten and primary school will be built in the district Vitosha NPP Simeonovo. She stated that the Sofia Municipality guarantee this with the Detailed Device Plan adopted today. 
The land belongs to the Bulgarian Orthodox Church, to which she requested parts of the property to be provided to the Metropolitan Municipality to construct a municipal school and kindergarten. After accepting the Detailed Device Plan, Mayor Fandakova remarked that she expects to receive their permission soon.
Sq Vitosha NPP Simeonovo is one of the new neighbourhoods where many young families live, in which the municipality needs municipal land that can be used for construction. Next to the field on which the school and kindergarten will be built, it is also planned to build a metro station from the second metro line. 
She appreciated the Bulgarian Orthodox for the collaboration in building a kindergarten in Vitosha NPP Simeonovo. She said, "Thanks to our cooperation with the Bulgarian Orthodox Church team, I expect to provide three fields for schools and kindergartens in the neighbourhoods with the greatest need". 
These are:
11.8 acres in "Monastery Meadows – East" for school – plan already accepted

22.5 acres in Vitosha HPP Simeonovo, of which 16.6 acres of school and kindergarten – accepted plan

15.4 acres in "Cross Water" for kindergarten, school and public service – order issued for a detailed plan.
Additionally, the Mayor of Sofia, Yordanka Fandakova, informed that The new sports ground of 15 Adam Mickiewicz SU for football, volleyball, basketball and handball is one of the 13 on the territory of Sofia for which the Sofia Municipality has secured funding under the MES program.
She stated that six sports grounds will be renovated this year in the Hope district, with Mayor Dimov already starting work on the sports ground at 101 schools and in an interblock space in Nadezhda 4.