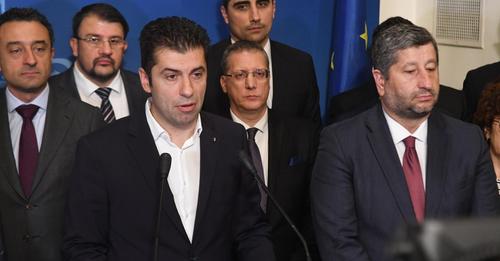 Coalition "We continue the change – Democratic Bulgaria" sharply opposes President Rumen Radev's another attempt to neglect the decisions of the National Assembly. And, along with its official government, to take positions and make decisions that contradict Bulgaria's interests and threaten its security, separating it from its EU and NATO allies.
Manal Peykov, a former member of Bulgarian of the national assembly, claims that it is not an expression of Bulgaria's "sovereign decision", as the President has claimed, Bulgaria not to participate in the European Defense Agency's initiative to supply ammunition to Ukraine.
On his social media account, Peykov said, "The highest body of state power is the National Assembly, and its decisions are mandatory for all institutions".
"Its decision to provide military-technical assistance to Ukraine last year, the 48th National Assembly obliged the government "to continue to take all measures to provide subsequent military and military-technical support to Ukraine, considering its stated need and Bulgarian capabilities".
He emphasizes that the refusal to provide ammunition and weapons financed with Allied money is also a refusal of the opportunity for rapid modernization of the Bulgarian army, from which the President is the Chief Commander-in-Chief and from which it comes.
The Bulgarian military industry is fully capable of producing the necessary equipment. The Bulgarian national interest urgently requires strengthening the country's defence capacity and being a reliable ally in NATO and the EU to ensure our national security. "The peace the President is calling for cannot be achieved without the withdrawal of the aggressor, said Manol Peykov.
Members of the National Assembly who support the decision to send weapons to Ukraine to fend off Russian aggression claim that the main reason for supporting this conclusion is to modernize the Bulgarian army as thoroughly as possible, much like other nations are doing by sending funds and high-tech western equipment to Ukraine in exchange for outdated military hardware from the Soviet era.
They consider it a great opportunity for Bulgaria to upgrade its armed forces, but President Radev's decision to withhold arms from Ukraine squanders the chance. After the war, Bulgaria won't again be able to purchase western weapons for such low prices.
Peykov urged that 48th National strongly insist that President Radev upholds the spirit and letter of the Constitution, in which he swore, and defend only the Bulgarian national interest.