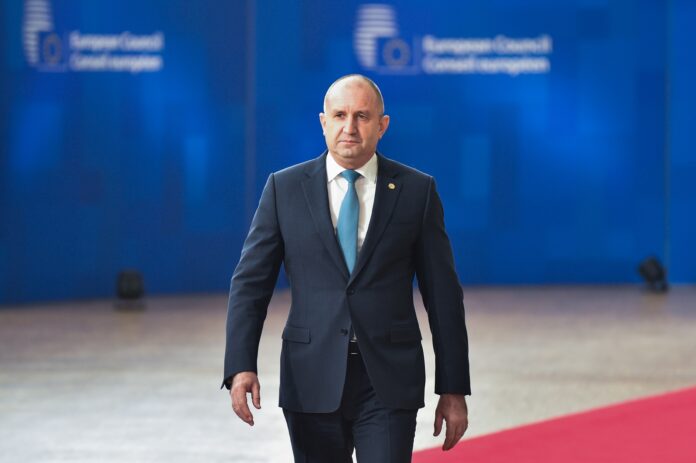 President Radev blew indirectly at Ukraine for always requesting weaponry and ammunition to fuel its fight there. Additionally, the head of state slammed western nations for arming Ukraine. He feels that arming Ukraine is not the solution and that doing so is like adding fuel to the fire.
He stated that after one year after the bloody war next door, it's time to focus on seeking a peaceful solution. He mentioned that there were fewer hearing voices of peace. All he hears is the sounds of guns and the calls for victory, and nobody can define what victory means at the moment.
Година след началото на войната между Русия и Украйна фокусът трябва да е върху нейното преустановяване и върху усилията за мирно решение. pic.twitter.com/tfmvtUdSVr

— President.bg (@PresidentOfBg) February 9, 2023
Therefore, President Radev urged EU countries at an extraordinary European Council meeting to use all its power and tools to halt warfare between Russia and Ukraine and diplomatic efforts for peace.
Radev also stressed that he repeatedly expressed the importance of nuclear power for Bulgaria, which directly affects the future of both Bulgarian energy and the economy. He noted that Bulgaria could not accept a sanction on atomic energy, and if such a proposal is reached, Bulgaria will reject it.
"Illegal migration is a problem not only for security but also for the democratic resistance of the EU," said, Radev. Bulgaria is making huge efforts, investing a lot of funds from its national budget for infrastructure at the border, technical surveillance and control systems, and security.
He asserted that Bulgaria has already provided clear calculations to the European Commission to strengthen the protection of the Bulgarian border, which is a common European commitment, and will propose a pilot project to improve the security of the Bulgarian-Turkish border with EU funding.
The head of the state also mentions that aggression and escalating anti-Bulgarian campaigns in the RSM already lead to hate crimes – arson, shooting at cultural clubs, and physical violence against Macedonian Bulgarians Bulgarian citizens in the RSM.
Denial of a problem with respecting the rights of Macedonian Bulgarians delays its resolution, creates an atmosphere of impunity and leads to new violence.
Therefore, the Bulgarian head of the state expects a definitive institutional reaction from the authorities in the Republic of Northern Macedonia and immediate actions to reveal the perpetrators and take adequate steps to investigate and their sufficient punishment.
He said, "Unfortunately, I do not see the necessary political will, and I will urge the EU to monitor Macedonian Bulgarians' rights in this country. The RSM can negotiate EU membership only when it incorporates Bulgarians into its constitution".