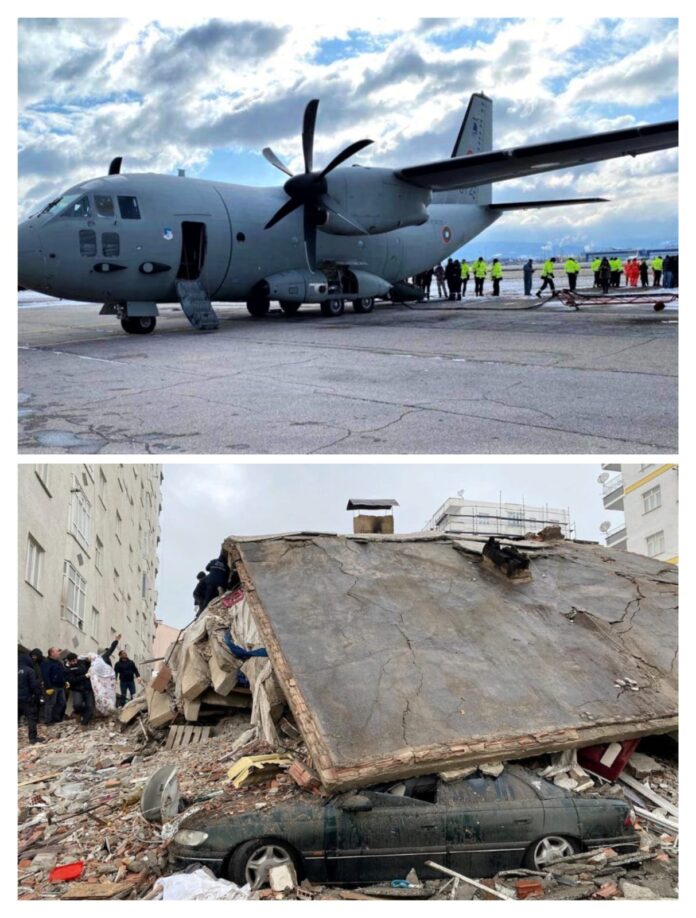 Following three severe earthquakes that devastated Turkey's infrastructure and resulted in thousands of fatalities, Bulgaria dispatched two Spartan military transport aircraft to the country with emergency rescue crews.
#Bulgaria sends two "Spartan" military transport aircraft to #Turkey with emergency rescue teams to help after devastating #earthquakes. pic.twitter.com/wyVFZ5ImKA

— MoD Bulgaria (@BulgariaMod) February 6, 2023
This one was the worst natural disaster to be documented in Turkey in the previous 84 years. Powerful earthquake shockwaves hit almost every country close to Turkey. Due to back-to-back earthquakes, Syria is the region most impacted after Turkey.
Early on Monday morning local time, a 7.8-magnitude earthquake shook southern Turkey and northwestern Syria. Its tremor was felt in Lebanon, Cyprus, Greece, Israel, and the Palestinian territories. Just nine hours later, a second earthquake with a magnitude of 7.5 occurred.
The Turkish government and the families of Turkish citizens who lost loved ones in this catastrophic natural tragedy received condolences from the Bulgarian Ministry of Defense.
The Ministry also emphasises that in the next few days, Bulgaria will continue to support Turkey and offer further humanitarian aid. Bulgaria now has two Spartan military transport planes in Turkey to support the rescue efforts in the impacted areas.
The 7.8-magnitude earthquake's epicentre was located at a depth of 24.1 kilometres, 23 kilometres (14.2 miles) east of Nurdagi in Turkey's Gaziantep province, according to the United States Geological Survey (USGS).
Recep Tayyip Erdogan, the President of Turkey, has declared seven days of mourning in memory of those who perished due to the earthquake. During the days of grief, the Turkish flag flying over the President's residence will be lowered by half.
In order for the country to recover from this natural disaster, he proclaimed a level four emergency and pleaded with foreign governments to send humanitarian aid.
Despite Bulgaria, France, the United Kingdom, the United States, Germany, Belgium, India, and several other nations stepping up to support Turkey.
In three separate earthquakes that struck Turkey and Syria, it is estimated that more than 3800 people died. Nearly 2800 homes were destroyed, and more than 5000 people were injured.