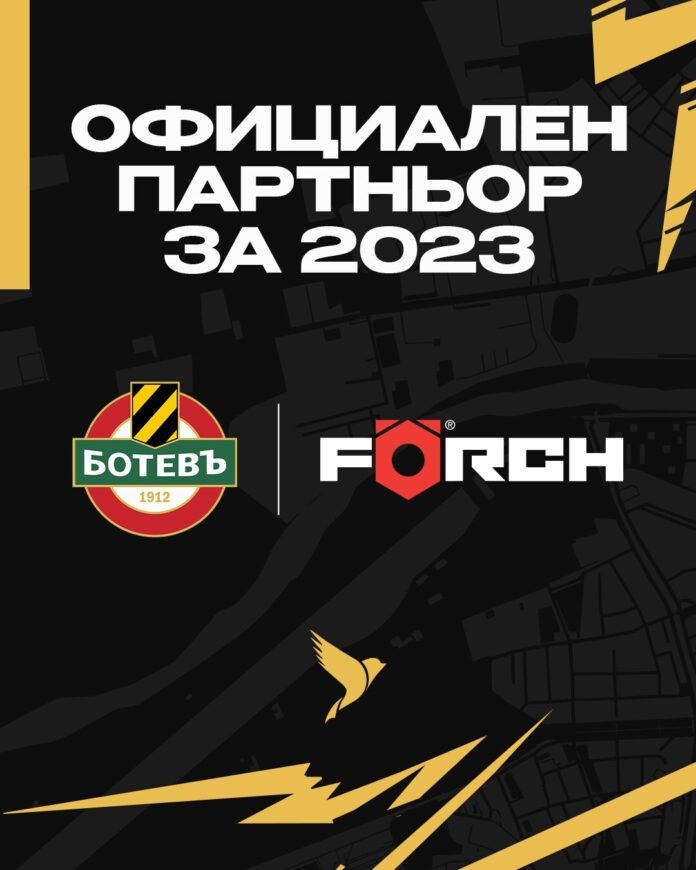 Forch Bulgaria will continue to support the "yellow-black" team in 2023. Förch Bulgaria Ltd. is a subsidiary of the German company Fürch GmbH & Co. KG. The company offers high-quality German products in the industries of auto, cargo, metal processing, construction, installations, light and heavy industry, woodworking and more.
🤝🏼 Фьорх България и Ботев Пловдив с ново партньорство 🤝🏼

🗞️ Повече за партньорството: https://t.co/0T5Cv43vJC pic.twitter.com/5QMCERPkSN

— Botev Plovdiv (@botev_plovdiv) January 24, 2023
One of the top providers of labour, installation, and hardware goods to commerce and industry is FORCH. 23 firms complete the profile of the 100 per cent family business in Europe and 50 sales offices in Germany. 3500 people work for FRCH, including 2000 salespeople.
The range includes personal protective equipment, electrical, pneumatic and hand tools, auto and construction chemistry, hardware, service equipment, diamond equipment, insulation, waterproofing and much more. The full catalogue can be found on the official website of the company.
Alexey Kiricek, Sales Director of PFC Botev Plovdiv, shares: "With Fjork Bulgaria, we will continue to partner this year. We are extremely proud that such a big brand stands behind the "yellow-black" idea. We thank the entire company team, especially Mr Vichev, who is only possible with this partnership."
On the other hand, the team resumed training activities. The footballers got a break on Sunday after a 4:4 draw with Riga. The "yellow-black" came out at 9:30 am. at the Maktoum Bin Rashid stadium. The practice was tactical, and senior coach Bruno Baltazar had all 25 football players available.
Elvis Manu scored an incredible hat trick in that memorable match against Riga. Club Riga completely dominated the first half, scoring three goals in the opening ten, fifteen, and thirty minutes of play.
Following Ablo's goal in the fifteenth minute, Elvis Manu's hat trick gave Botev the lead. After Riga's striker successfully tied the score at 4-4, the game concluded in a draw.