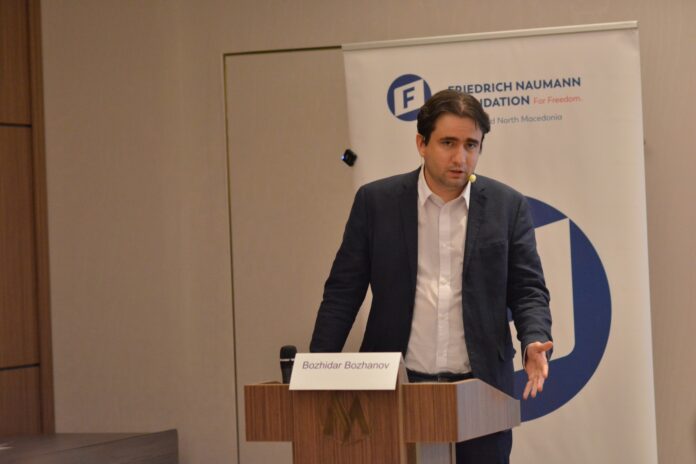 Bulgarian Minister of E-Government Bozhidar Bozhanov shared his concerns about the dispute over the usage of electronic voting machines in the country during the elections and the negative opinions about Radomir Cholakov of GERB, chairman of a legal committee.
He stated that in the whole absurd debate over machine voting, Cholakov was the one who tried to present the only substantive argument against machines.
"Of all the absurdities with codes, flashlights and leaf development from the tribune, the line he articulates is something I have commented on over the years that needs to be thought through – do society and its political representatives have tools, with k to have confidence in technological innovation in public government", said Bozhanov.
Bozhidar reported that the national assembly gave a negative response. Driven by conspiracy theories and baseless rumours, the majority has refused to take responsibility for developing this ability.
He stressed that he does not mean political representatives to become ITs but to have a basic understanding and mechanisms to check technologies.
Bozhanov declared that he doesn't agree with this answer by the majority, but Mr Cholakov is right that this is (or at least should have been) at the heart of the discussion.
After a series of debates (electronic vouchers, electronic ordering production, etc. ), the majority heard words of distrust in electronic documents and electronic guarantees of data integrity and availability.
"This disclaimer poses a risk for the country – the state government falling behind other countries. And catching up in this dynamic world is even harder", says Bozhanov.
He clarifies that returning the paper to the election process is retrograde. "The total elimination of machines, which is practically happening, driven by conspiracy theories, is a systemic, not a situational problem, and it takes political leadership to overcome these risks.