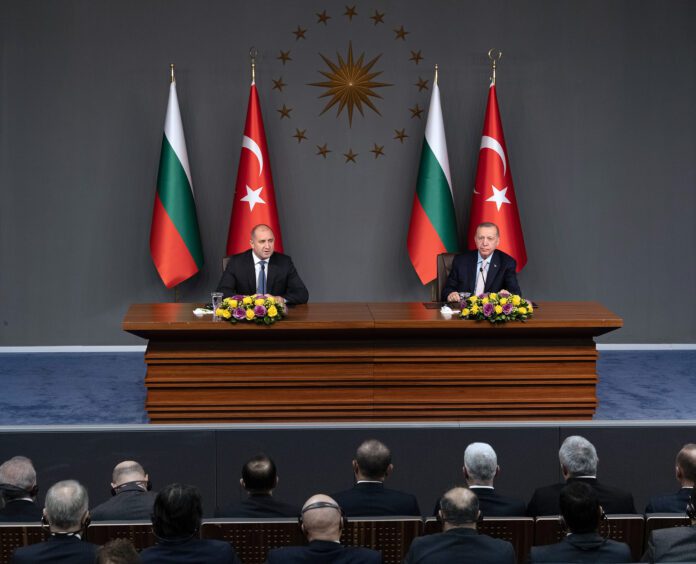 Southeast European border security and stability were topics of discussion between President Rumen Radev and President Recep Tayyip Erdogan. Because these two neighbouring countries are located in an area that is always experiencing military crises and conflicts, the main topic of their conference is how to improve border security.
As Bulgaria has seen several threats and cyberattacks since the start of the conflict, President Radev also expressed his concerns about the current Russia-Ukraine conflict. He said, "In the wake of Russia's war against Ukraine, the only reliable land route between Europe and Asia is through the border checkpoints between Bulgaria and Turkey".
"Therefore, they will be upgraded and expanded, and the overall improvement and expansion of the transport and energy infrastructure are on the agenda in bilateral relations, through which supply chains and energy infrastructure are secured diversification".
President Radev stressed that the only points of entry between Europe and Asia are Bulgaria and Turkey. As a result, it's essential to upgrade the electrical grid and create roads along the border to ensure that resources and equipment will always be available in case of conflict in the days to come.
During the summit, there were also discussions about energy resources. Following the decision by Russian gas company "Gazprom" to cease gas deliveries to Bulgaria, President Erdogan declared that Turkey will provide assistance to Bulgaria with Liquid Natural Gas to meet the country's requirement to tackle energy shortage.
President Erdogan emphasised, "Our Ministry of Energy is looking into innovative ways to meet Bulgaria's energy requirements."
He added, "Thus, as two close NATO partners, we expect our solidarity should be enhanced more than before. We both desired to advance bilateral, regional, and international partnerships. We also agreed that the issue of unauthorised immigration required aggressive cooperation".