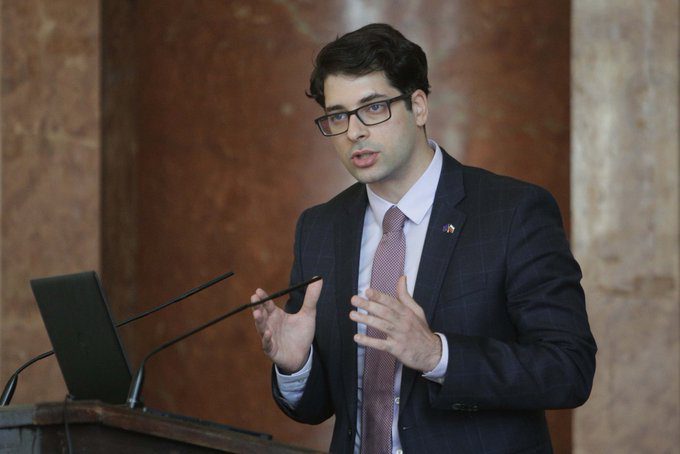 Atanas Pekanov, acting deputy prime minister for European Funds Management, stated on Facebook that Bulgaria must continue its efforts and struggle to join the Eurozone by the established target date of January 1, 2024. He thought that joining the Eurozone should be a strategic objective.
He stated, "The only way for the nation to successfully flourish in the twenty-first century is through collaboration with other European nations. Being a part of powerful alliances is essential if we want to protect our interests and take the initiative on our own decisions rather than merely carrying out those others make. Instead of only being users of our economic policy, let's design it to ensure a better future for our upcoming generations".
Pekanov emphasizes that entire Europe and Bulgaria are facing harsh times, and several forces are trying to gamble or obstruct the process of Bulgaria joining the Eurozone. The Bulgarian people confirmed their desire for deeper ties to and active involvement in European operations during the elections that took place a month ago. He hopes that European forces in the National Assembly will act quickly to eliminate these rumours and demonstrate that the majority of voters in Bulgaria support this course.
Pekonav stressed that the arguments sought to convince Germany, France, Spain, Italy, Slovakia, and Slovenia all made mistakes when they adopted the common currency, demonstrating their lack of expertise. One can find alleged specialists and prominent personalities with dubious credentials who will repeat this all day and all night. But the majority of Bulgarians do not accept this claim.
He thinks significant risks are associated with delaying the euro's introduction, particularly during the upcoming years of financial instability and tightening global economic circumstances.
Atanas Pekanov also remarked that Eurozone is not flawless, and its shared currency is not yet complete. The adoption of the Recovery and Resilience Facility and the ECB's unconventional measures to strengthen common responses were taken in the last two years. Still, efforts to strengthen the common currency have taken so many years.
Critical steps in making the common currency stronger and more resilient include further integration, structural improvements to the Economic and Monetary Union, and sharing crisis risks. This strengthened institutional framework makes Bulgaria's membership in the Eurozone even more significant.