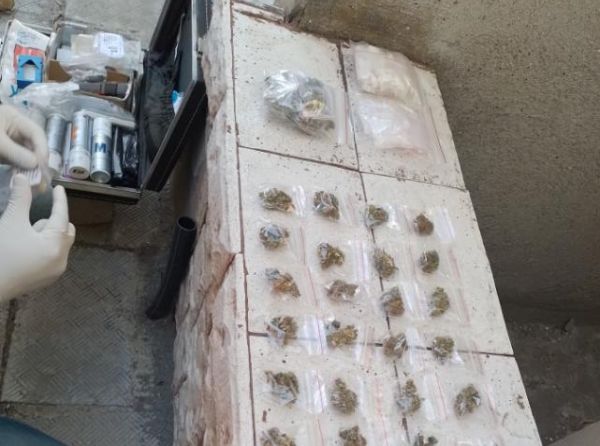 The unidentified caller informed Burgas Police about the mobile laboratory where many types of drugs were stored. Later, the Burgas Police took immediate action and seized the laboratory located on Debelt Street in Burgas. Due to the police activities of the ODMVR – Burgas officers, a mobile methamphetamine production lab and a significant amount of amphetamine, Methamphetamine, and cannabis that were prepared for distribution were discovered and seized. Three men—two from Pomorie and one from Burgas—were held for up to a day.
A 42-year-old Burgazlian secretly ran this mobile laboratory in a private apartment on Debelt Street and had a lengthy criminal record. The authorities from the First District Administration in Burgas located and arrested a second Burgazlia, a 58-year-old prisoner who was also found inside the flat during the investigation.
Police also found a protective mask, several pairs of rubber gloves, and vials containing various liquids and substances, including red phosphorus, primarily used for the production of synthetic drugs. Some quantities of Methamphetamine were also discovered inside the bag in which the laboratory was packed.
It was found and confiscated that many bags and glasses contained a yellowish crystalline material that responded to the field drug test for Methamphetamine. The total weight of the drug discovered was roughly 20 grams. Work on this case continues as the police believe that more people were linked with this labortary.
During a search of a 33-year-old Pomorie resident's home on Aheloy Street, employees of the Regional Administration-Pomorie discovered and seized:
42 bags of dry green grass (marijuana) weighing about 40 grammes.

34 bags of white lumps of irregular shape (amphetamine) weighing about 20 grammes.

53 bags of a white crystalline substance (methamphetamine) The resident of Pomorie was held for up to 24 hours.
Further investigation is being done as Police collected some evidence which may lead them to other suspects in this case.