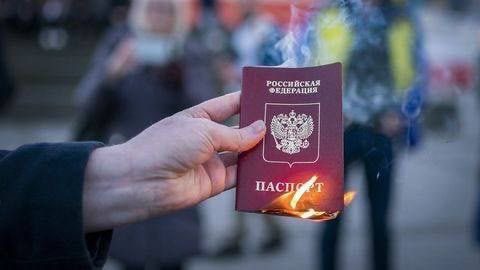 A 46-year-old Russian, Alexey Alchin, who has been living in Bulgaria for the past five years, is likely to be deported for burning his Russian passport. The information has been shared as per the Varna District Court ruling.
Russia requested Bulgaria to extradite Alchin to his homeland to carry out an investigation related to his connection with the tax fraud. Russia made this request after Alchin burned his passport to protest against the Russian invasion of Ukraine.
The Russian authorities claim Alchin has damaged the state budget by more than 282.5 million rubles (EUR4 .4 million). He should possibly be sentenced to six years in prison.
But the Bulgarian court decided that all conditions for extradition were present and that there was no risk of Alchin being sent to prison for his political beliefs and actions.
Deputy Prosecutor General of the Russian Federation Pyotr Gorodov sent a document to the Bulgarian authorities in which he wrote that he did not request the extradition of Alchin on the basis the political views, race or religion. He will prosecute only for the crime for which the Russian authorities asked about his extradition. He also ensures that the Bulgarian embassy can visit him whenever they want.
Alexey Alchin and his wife believe the Russian extradition request is politically motivated. On Monday, before the beginning of the court session, people gathered in defence of Alchin in front of the court in Varna.
Earlier this week, a letter from the Ministry of Justice to the Prosecutor's Office mentioned that an employee from the Russian embassy brought the documents of Alchin's extradition. In the same letter, it is recalled that during the council of Justice and Home Affairs conducted in march in Brussels, all EU members declared Russia's action a severe violation of international law and international agreements. It also mentions that Bulgarian authorities hold a very downbeat record in extradition cases.